Sunday, Jan 27, 2013

Eric and Joey at 1st Class helped Matt M., Matt G. and I swap over some parts from the blue car to Snowflake. Most of the time was spent moving over Pfadt motor mounts, oil cooler (with lines and adapter plate), and all the front control arms with their Pfadt poly bushings and camber kit.
The silver oil cooler (below) was already on Snowflake but we replaced it with the Setrab 625 unit from the blue car because it is bigger: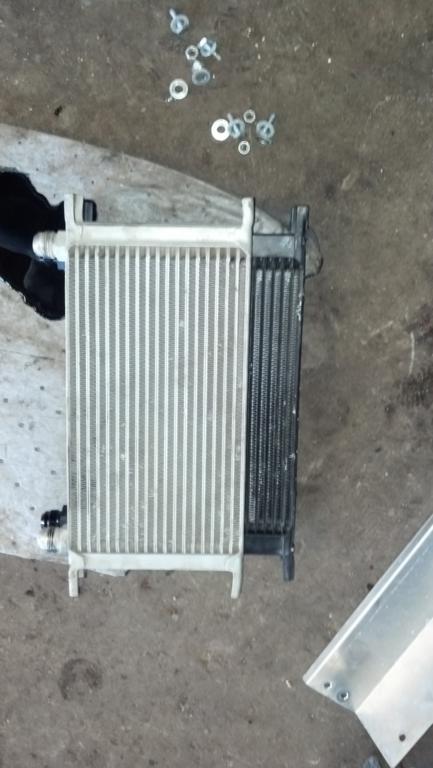 I just hope it isn't blocking too much of the radiator; see transmission cooler on left side: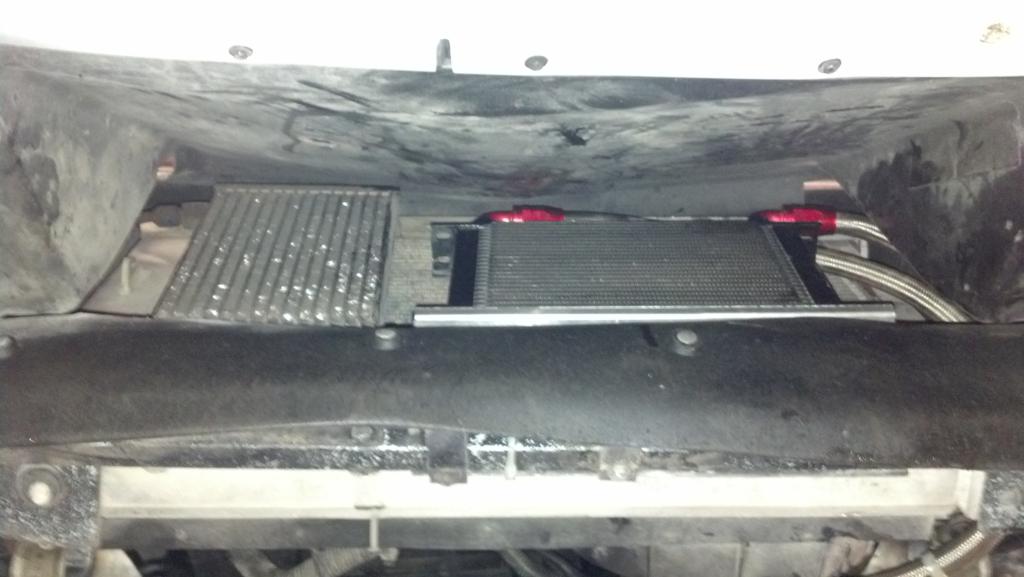 I was going to install the Hardbar Delrin Front Spring kit but as you can see, the springs already have a white delrin spring pad installed:
---
We noticed the steering rack leaking badly; rebuilt one bought from Zip. Also bought new PS pump with billet aluminum pulley from Turn One.
Completed - swapped over the rear end control arms, Callaway Honker cold air intake and dual catch cans from CCA.
Thank you Eric and Joey from 1st Class Alignment & Repair